Curious Creatures—Wondrous Waifs my life with animals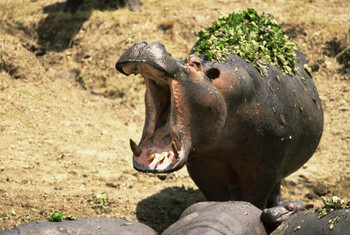 Not a story book per se, Curious Creatures--Wondrous Waifs my life with animals recounts writer Kostro's life long love affair with critters. Written in 42 chapters Curious Creatures--Wondrous Waifs my life with animals opens with 'A Snake, a Rat, and Two Alley Cats', moves on to give the reader a peek into other animals who have enriched author Kostro's life and ends with 'Memories Will Have to Do.' In addition to the many critters Kostro has known he weaves a bit of his own family history into the work as he outlines his childhood home and the grandparents, parents and others who peopled his world. We are introduced to Kostro's childhood companion, Tiger, a brown Shepherd--Collie mix, maybe in Chapter 2. Kostro's obvious love for the dog and the dogs adoration of his family is clear to the reader. Tiger is reintroduced in Chapter 8 and we weep with Kostro while reading chapter 9 as we face the loss of this wonderful animal to old age and death. Another dog, Pepper, death of grandparents, a kamikaze bee, life with Buddy, marriage, lost love and divorce and the Christmas cat are subjects for other chapters.
On the pages of Curious Creatures--Wondrous Waifs my life with animals writer Kostro has crafted a lovely read for all lovers of animals large and small. Kostro skillfully weaves several threads into the varying accounts of pets and other critters he has known. Family relationships, death, dissolution and hope and love reborn, a little boy growing up in simpler times and today facing a life far different than that he had known as a child, critters, critters, critters, are all addressed with skill and grace.
Readers will grab for a tissue when reading about Tiger's demise, and will laugh as Kostro recounts his mischievous childhood adventures. Pepper, a Schnauzer/Doxie mix is presented as a most wonderful pet.
This is not a story book, but a book of chapters to be read and then re read in bits and pieces and smidgens and gulps as the mood dictates. Kostro's command of language is excellent. His writing is straight forward and easily read. Each chapter follows on another, but each will stand alone for a brief read as we wait for the train to pass by, or grab a quick break at our desk for a mini read and cup of coffee.
Curious Creatures--Wondrous Waifs my life with animals is an excellent book for the home, school and personal library. Junior High Schoolers will enjoy hearing the chapters read aloud as much as they enjoy reading them for themselves or to younger siblings and while mentoring middle or primary grade youngsters. Little folks will enjoy hearing the chapters paraphrased-read to them. Home schoolers will find the work valuable for tweaking interest in both boys and girls of middle grades to high school.
Thoroughly enjoyed the read. I do not keep all books I receive for review. As a pet lover myself, and having truly enjoyed the read; Curious Creatures--Wondrous Waifs my life with animals IS one book I will be keeping for my own library. Happy to recommend.