The British so idolise animals that now even John Prescott has to worry about the skylark and the song thrush - Column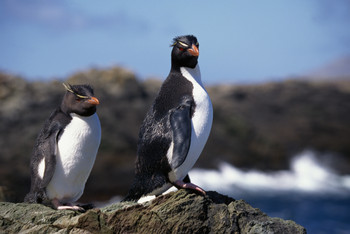 The trial of the world's most prolific serial killer began this week. Known as the Terminator, Anatoly Onoprienko is thought to have murdered 53 people, many of them small children. Ignoring this story, the Today programme instead ran a piece about a psychotic cat-ripper at loose in London and the South-east.
As a psychologist warned, crimes against animals could be a prelude to assaults on humans. In America, little distinction is drawn between the two. Barry Herbeck, a Wisconsin carpet-fitter found guilty of strangling four cats and battering a fifth, has just been jailed for ten years - the maximum state sentence for causing the death of a child through neglect.
It is doubtful whether 1,400 people exhorting the judge to get tough would have been so vocal had Herbeck chosen bipeds for victims.
In Britain, the epicentre of animal idolatry, it is equally hard to be sure that humans get top billing. Brigitte Bardot, whose antennae for cruelty no doubt quiver if a Marseille trucker flattens a hedge-hog on the Doncaster bypass, flew to Scotland successfully to beg clemency for Woofie, a dog previously sentenced to death for barking at a postman.
Should Woofie strike again, he could always be admitted to the new centre for dog psychiatry at Queen's University, Belfast. Shortly after the Belfast launch, in a black quirk of timing, a London social worker was murdered by one of her clients - a care in the community patient lacking the specialist facilities on offer to favoured canines.
Until recently, there was one haven from the creepy British obsession with animals. The government, and Downing Street in particular, proved distanced. When the Tamworth Two fled a Wiltshire abattoir, the Prime Minister offered no eulogy to the People's Pigs. His Clintonmania fell short of acquiring an equivalent to Buddy the dog, while Cherie Blair's banishment of Humphrey, No 10's sitting tenant, appeared so brutal that the nation demanded proof of his continuing existence, lest a contract had been taken out with the South-east cat-culler.
This track record of ambivalence makes the business of John Prescott's birds look puzzling. While doubtless more clued-up than a Hull constituent who once told me that he had refused to eat Brussels sprouts throughout his childhood, mistaking them for trimmed budgerigars, the Deputy Prime Minister does not come across as an ornithology buff.
Yet there in Prescott's "quality of life" barometer, published this week, are the skylark and the song thrush - two of the 139 species of wild birds whose health and welfare are enmeshed with the nation's contentment. As Ian Christie of Demos pointed out, Prescott's little book of happiness - featuring 13 indicators - suffered from avoidance of the index of sustainable economic welfare.
The real question is why Prescott is having to do this stuff at all. By manner a Ronald Searle Molesworth, accustomed to blasting off "5 trillion bakterial volts", he has instead been handed the part of Fotherington-Thomas (the "one who sa Hullo Clouds Hullo Sky and skip about like a girly"). As Prescott knows, if he were to skip off to Toxteth, he would find few citizens pegging their levels of euphoria to nuthatch nirvana.
Of course the Prescott happiness guide addresses other matters. Although avoiding anything of a cultural nature, it will also log GDP, waste disposal, social investment and river quality - all matters that have an impact on people's lives but not directly on their happiness; a state of mind too ephemeral to be bent to such clumsy evaluations.
One can only assume that Prescott's personal happiness is flagging. Deprived of the chance to institute integrated transport legislation, he finds himself instead the wildlife monitor of Whitehall - a popular role, possibly, given the British passion for animals, but ultimately as irrelevant as running the Major road-cones hot line.
As with the cones, monitoring the determinants of voter satisfaction has relevance only if something is done about the bad bits. Transport, Prescott's old specialist subject, features alongside birds and wildlife, his new area of expertise. Car traffic, his report says, is 14 times higher than in 1950.
In the absence of any coherent vision of what the new Minister for Fur and Feathers can offer as a remedy, one can only conclude that this unhappy statistic adds up to an awful lot of squashed cats.